Large photo credit: Giorgio Rollo
There's nothing like surfing in Oaxaca. In addition to world famous Puerto Escondido and Zicatela, the coastline is blessed with other great breaks like Barra de la Cruz or Majahual—thanks to powerful swells arriving straight from the southern hemisphere April through October. Many of these aren't on your typical surfing map, so the trick is to tap the locals on where to find them. If you're lucky, you might even get to ask local surf pro, Regina Pioli Perez. We caught up with her this fall: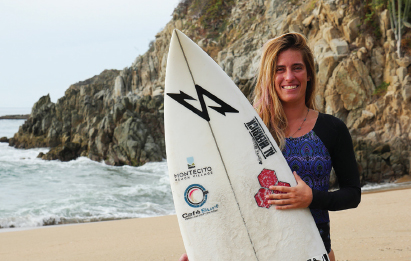 My name is Regina Pioli Perez; I was born and raised here in Huatulco, and I'm 25 years old. I started surfing eight years ago. It was very casual; my dad got this surfboard and he wanted me to get really involved in the ocean and all that vibe of traveling and knowing people and like a free spirit, and when I started doing it, I just fell in love with it.
My favorite local spot is Mojon; it's just a 20 minute drive from here, and it's a very unique place. We don't get many people, many crowds, so it's—the waves are perfect and really fun, and that's where I learned to surf, so that's why I really like it. I've surfed all over the world. Every place has its charm.
The waves were different and the place was different, and I can tell that this area, Oaxaca, it's very unique—the waves are so perfect. I mean Australia has good waves, and the Philippines has good waves and the other places as well, but it's just here, like it's so consistent and just perfect barrels and long waves and not so crowded as other places, so I think it's still the top for me in Mexico.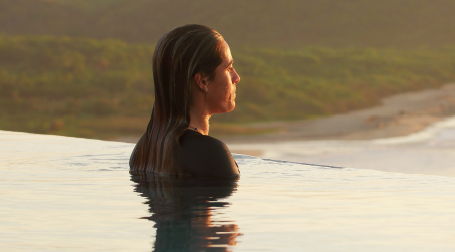 What I love about surfing? Everything. I changed who I was when I started surfing. – Regi Perez